The focus on the workplace aesthetic has grown increasingly important in recent years. With numerous studies highlighting the benefits of a naturally lit office environment, commercial buildings have grown to utilize large windows and glass doors to create a bright space for employees to work. In addition to a sunlit space, many offices have adopted the open floor plan model to allow for ease of communication and teamwork among employees. Unfortunately, an open, naturally lit space can also mean a lack of privacy. Luckily, there are a variety of privacy window films available to address confidentiality needs without sacrificing natural light and openness. Finding the best privacy window film for your space is dependent on your end goal. Explore the benefits of different privacy window films so that you can select the best option for your commercial space!
One-way mirror film is highly reflective on the exterior, with low interior reflectivity. As a result, this creates a mirror effect on the outside of your space! During the daytime, a passerby would not be able to see into a space with one-way mirror film. However, those inside your space retain clear outdoor views.
Daytime Privacy & Energy Savings
In addition to added daytime privacy, this film provides impressive heat rejection and glare reduction. It rejects up to 82% of solar energy for increased comfort and lower energy bills while rejecting up to 99% of UV rays to reduce the fading of furnishings and flooring. However, it's important to recognize that this film does not provide privacy at night. If you're inside at night with the lights on, passersby would be able to see inside your space. For privacy day and night, you might select a frosted window film.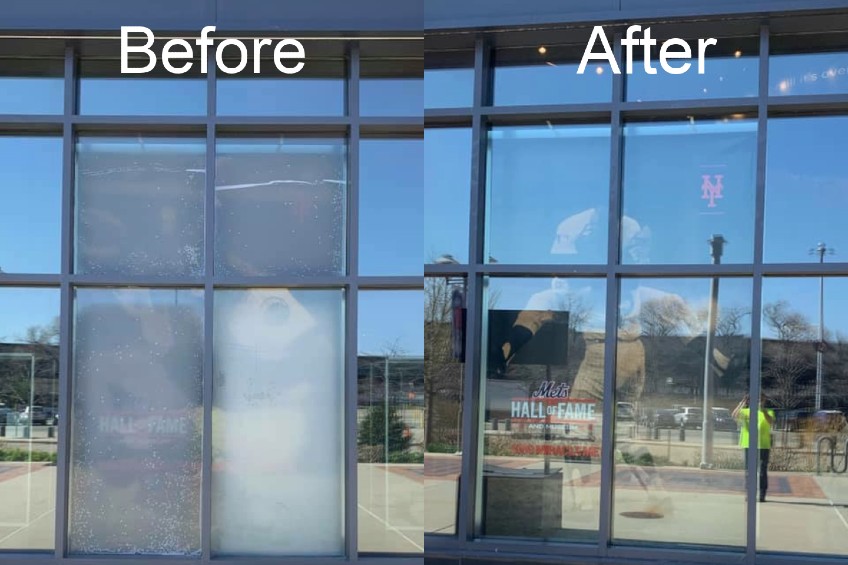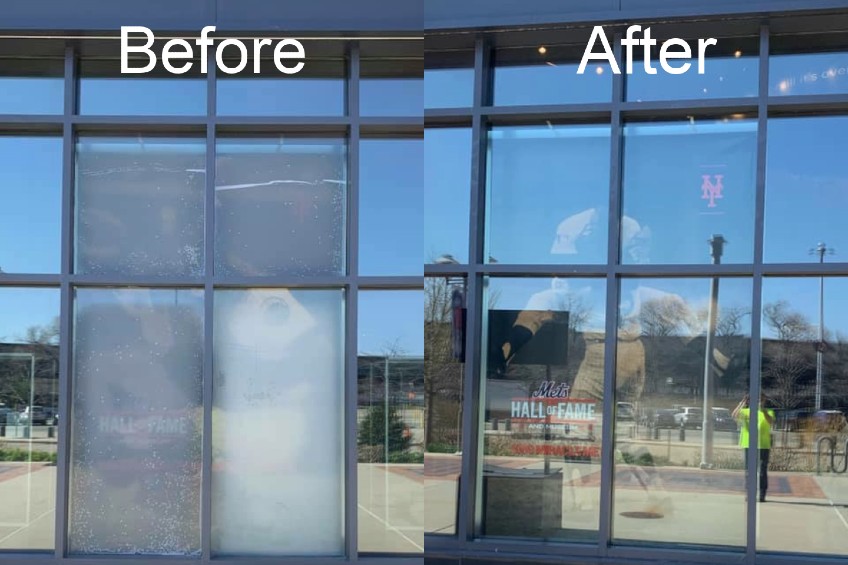 While glass conference room walls allow for a feeling of openness, they can also lead to collisions! A crystal clear glass wall may not be apparent to someone walking through the office, increasing the likelihood that employees and visitors may harm themselves. That's where distraction markers come in!
Increase Safety & Bring Your Building up to Code
Distraction markers can be added to glass walls and doors to make them more noticeable. Not to mention, in some cities, it's a requirement for businesses to add distraction markers to glass for safety purposes. From patterns to custom logos, the design options for distraction markers are endless. Not only can they bring your building up to code and improve workplace safety, but in doing so, they can add a unique design element to your space.
Glass conference room walls allow for a sense of openness in the workplace, not only literally but also figuratively. The transparency allows everyone to feel as if they have a part in what's going on in a conference room, allowing for an added sense of trust within a company. However, there are times when confidentiality is crucial. Casper Cloaking Technology allows for both openness and confidentiality.
The Perfect Balance of Openness & Confidentiality
This special technology allows the glass to remain completely clear while obscuring the content of technology screens. To those outside of the conference room on the other side of the treated glass, TV and computer screens appear black. Those inside the conference room will be able to see display screens perfectly. This helps to keep sensitive information confidential, while still allowing for an open workplace feel!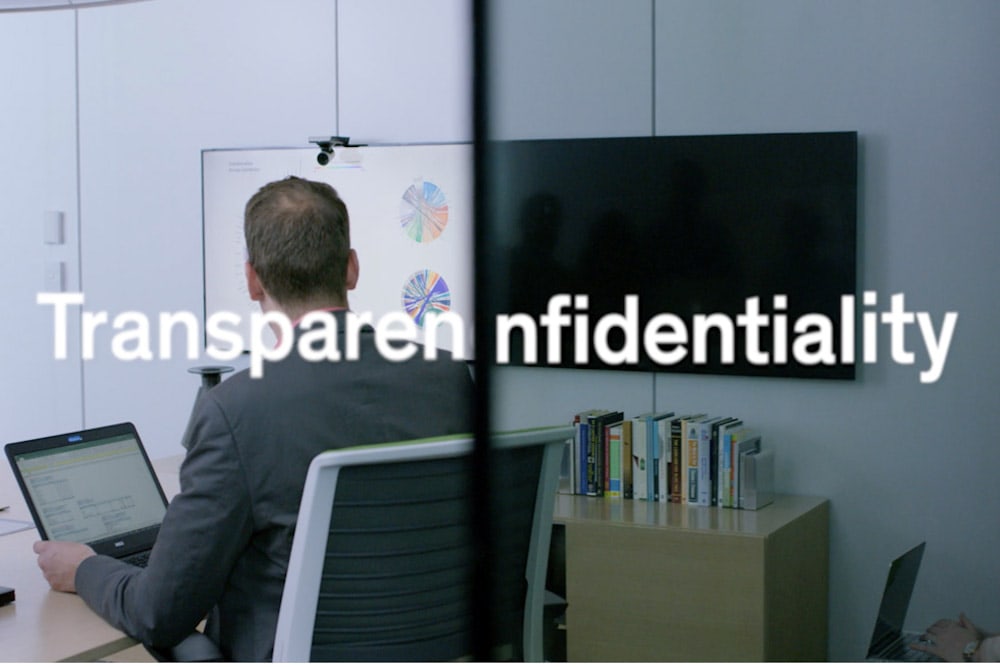 Glass office doors, glass conference room walls, and glass partitions allow for an open floor plan, while also welcoming natural light into your space. However, glass also leads to a lack of privacy. While you could simply install curtains or blinds, it can take away from your workplace aesthetic and also eliminate sunlight. You shouldn't have to choose between privacy and a naturally lit space! With decorative window film, you can achieve the best of both worlds.
Increase Privacy & Enhance Aesthetics
Decorative Window Film is available in a variety of patterns. From matte and frosted films to patterns, gradients, and even customized logos and text, the design options are extensive. You can customize your level of privacy depending on the type of decorative film you select. For complete privacy, you might select a frosted film! Or, if you'd like to incorporate more subtle privacy, you may opt for a pattern or gradient film. In addition to creating customized privacy, decorative window film can add a unique design element to your space. Achieve your desired level of privacy, without eliminating natural light as a whole! No matter what your vision is, our window film experts can work with you to craft the perfect decorative film for your space.
Whether you'd like to increase confidentiality in the conference room, bring your building up to code, or create privacy without eliminating natural light, there's a privacy window film for you. Work with one of our team members at New York Window Film to find the best privacy window film for your space!
New York Window Film provides high-quality products and window film installations to Metropolitan New York, Long Island, New Jersey, and Connecticut. With window film solutions for both residential and commercial spaces, our products can help you achieve anything from sun control and security to decorative enhancement and privacy. Call us at (631) 420-4101 or (212) 256-1414 for more information, or request a quote online.