---
---
If you're looking for a way to completely transform your space without the costs and time commitment of remodeling, Decorative & Privacy Window Film is the perfect solution. Revamp your space and enhance aesthetics wherever you utilize this useful and beautiful film.
With a variety of patterns, textures, and colors, you can transform your interior design vision into reality. Decorative & Privacy Window Film is not only for windows, but also many other glass surfaces such as partitions, doors, and more. From nature-inspired designs to geometric patterns, there's a variety of films to meet every creative vision.
---
---
Open floor plans and natural light are two design aspects that many people desire in their commercial and residential spaces. However, sometimes maintaining both open floor plans and natural lighting leads to a lack of privacy. While curtains and partitions or walls can increase our level of privacy, it can also block light and close off space, and is overall less aesthetically pleasing.
With Decorative & Privacy Window Film, you will not only enhance the design aspect of your space but thoughtfully create more privacy without compromising natural lighting. You can use decorative window film to change the way you create privacy in practically any space:
Conference rooms
Hotel lobbies
Bathrooms
Doors
And more!
Don't choose between privacy and natural light. With Decorative & Privacy Window Film, you can meet your design and privacy requirements.
---
Decorative Film Project Gallery
---
Seeking creative inspiration for your project? Browse our gallery of decorative window film installations. When it comes to decorative films, the sky's the limit.
---
---
View Decorative Window Films
---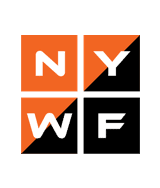 Ready to Enhance Your Environment with Window Film?
---
Give us a call at
---
---
or fill out the form, and we'll be in touch with you shortly.