Vinyl Decals for Decoration and Branding
---
Have you ever felt like a certain space in your home or office just was missing something? New York Window Film offers inexpensive, high-quality decals designed for both interior and exterior decorating. Vinyl stickers can be placed on any flat surface. Whether you need something for your bedroom, kitchen, or living room, we have personalized wall graphics that will make any room uniquely your own.


We also carry decals that are great for decorating businesses, offices, restaurants, or schools. Turn your office space into one that employees, customers, and students will love! Whether you want a custom branded decal or just a little something for decoration, we offer sleek and professional solutions that come with a budget-friendly price tag.


Our high-performance premium graphic films are available in a range of colors. They are a cost-effective choice for interior or exterior promotional backlit signs and awnings, and the designs can be cut into any shape.
---
The Advantages of Vinyl Wall Graphics
---
---
100% customizable sizes, shapes, images, adhesive properties, and finishes

Easy to clean – just use a wet cloth and mild soap

More cost effective than hand painting

Quicker to install than traditional wallpaper

Turns walls into advertising or branding opportunities

Imagery ranges from text, photography, art, or anything you can imagine.
---
---
Custom Graphics Project Gallery
---
Get inspired! Browse our gallery of custom wall graphics and decals installations to get your creative ideas flowing.
---
---
---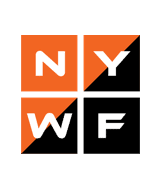 Ready to Enhance Your Environment with Window Film?
---
Give us a call at
---
---
or fill out the form, and we'll be in touch with you shortly.