In business, collaboration is everything – but creating the right balance between openness and privacy is a challenge:
Casper Cloaking Technology is an architectural film for glass walls that obscures the digital screens to the outside view. It acts as a smart shield to ensure data privacy, while providing the peace of mind to collaborate freely. This is a breakthrough that will unleash space design in the networked world. Casper is the only cloaking technology of its kind. You have to see it to believe it.


When applied to a glass wall or a window, Casper blacks out screens behind it. The transparent window film blocks light waves transmitted through LCD and LED screens. This makes them look like they're turned off. Everything else in the room looks completely normal. While privacy screens have existed for laptops and individual monitors for quite sometime, Casper brings it to the architectural scale.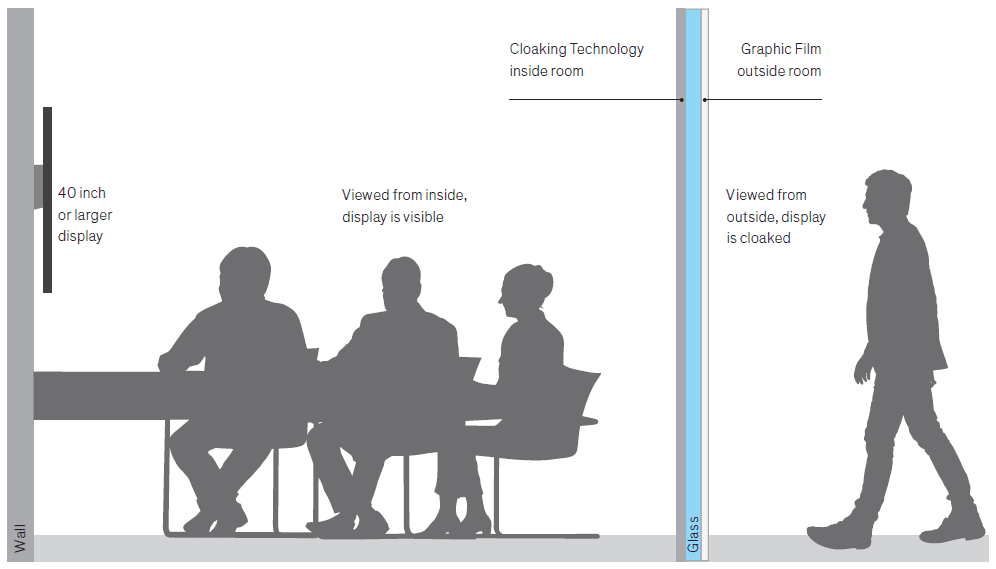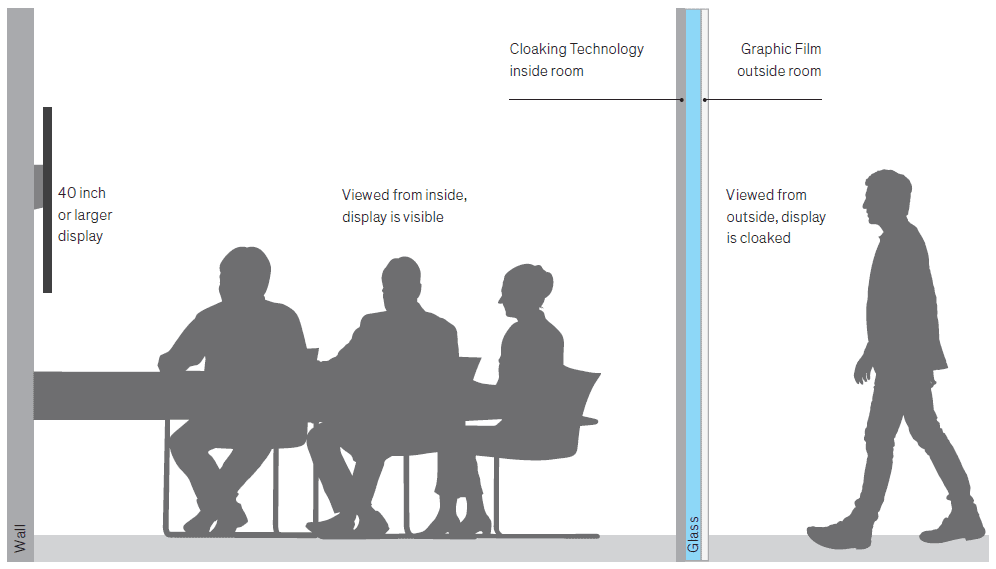 Designtex spent over two years collaborating with the furniture manufacturer Steelcase's Workplace Futures division–a research group focused on understanding the future of work and developing products in response–on Casper. The film itself is about 5 millimeters thick and comes in rolls that are 54 inches wide. It's applied to the inside of a glass wall just like any other window film, and an optional decal pattern–Designtex has 25 different options–can be added to the outside of the glass. Casper will cloak LCD and LED displays that are at least 42 inches wide, computer monitors, laptops, and some tablets and smartphones; it won't work on projections, OLED screens, plasma screens, or passive 3D screens because they emit different types of light that the film's surface can't block.
Casper gives people both transparency in the workplace and confidentiality simultaneously. Plus, people know it works because they can see it in action. The smart shield ensures data privacy and provides people with the peace of mind to collaborate freely in any working environment.